I was super excited about this because I've heard nothing but good things about it.
This is going to be one of those reviews that is kind of hard to write because there is just SO much to write about that there is no way I can cover it all.
Let's start out with what SchoolhouseTeachers.com is.
This chart may help a little in beginning to understand.
I would explain it as one site that has curriculum, and all kinds of extras for any subject and any age. If your looking for something, you can probably find it here.
As you can see you can find something for preschool on any subject, as well as certificates, and articles for parents of preschoolers.
You can find outlines on activities and lessons to use to go through the alphabet. You can find printables for your child to color and learn the alphabet.
You can even find certificates that you can print out for your children!
There is an awesome selection of Bible videos to choose from. Here are just the Charlie the Church Mouse videos. There are many more.
There is an entire video library on all kinds of topics to choose from.
There are also videos to help your children learn their alphabet. It is great to be able to add some fun videos to reinforce the letters.
There are activity packs you can download to reinforce other lessons.
Your child can look up and learn about anything they want to!
It's so cool and interactive.
I think the subscription would be worth it just for the Preschool Playground.
However there is just as much for your students in other grades. I took some screenshots of just some of the lessons available for 7th graders.
As you can see, there is more to choose from than just the basic subjects.
Here are a few samples of the Math section. I like the printables.
There is a wide selection of history, geography and social studies lessons.
The same goes for science. There is just so much to choose from. I don't think you'd have any problems finding lessons for your child. You could even build your lesson plan around what you find on Schoolhouse Teachers. The selection is awesome.
There are even courses just for parents!
You can find courses on marriage, homeschooling, organization, parenting, etc...
It is really unbelievable everything that is offered. I seriously doubt one person would ever use everything available to them. That's how much there is.
There are free printable help charts for a variety of topics.
They even have a section where lessons are divided by holidays and celebrations, making it easy to find a lesson to go along with an upcoming holiday.
I will say, that with so much going on, it is a little confusing to figure it all out. I came across this tutorial page, and think that it would be very helpful for new users, or even veteran users, to use to help navigate the site, and understand how to use it better.
I say that you could use SchoolhouseTeachers.com as a full curriculum, or pull things as needed to go along with what your already studying.
The value of this site is unbelievable for everything that you get!
They are always adding new things as well. Just in the past couple of weeks they have added several new things. One of them being Molly Green's digital content. If you are familiar with Molly Green, you know what a value this is in and of itself!
They have added 3 new classes: Exploring the World of Art, Home Based Business and On the Homestead.
There are literally hundreds of new things being added right now.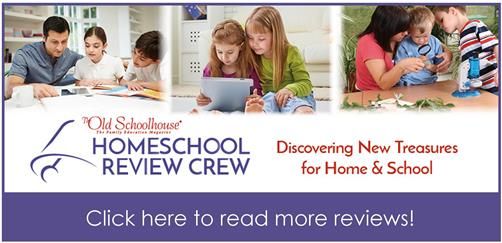 Be sure to check them out on Facebook, Twitter, Pinterest and Google+.